D. Murphy Ryan – Romance Author
D. Murphy Ryan – Romance Author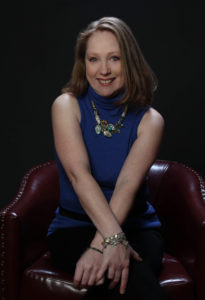 Love despite the scars
Romance Writers of America® 2018 Golden Heart® Award Finalist ~
Out of the Shadows
_________________
Contemporary Romance Writers 2018 Stiletto® Contest Finalist ~
The Kiss
_________________
Thrilling, Sultry Romance
This 2018 Romance Writers of America
®
Golden Heart
®
Finalist has lived her life in chapters. One of five siblings, she grew up quietly in the suburbs of Philadelphia where her life-long love of Philadelphia's signature foods – pretzels & cheese steaks – and sports teams – FLYERS, EAGLES, & PHILLIES – was born. A shy child, she dreamed of teaching, of performing, and of writing, but read a multitude of books rather than interacting with confounding peers.  By high school, she'd mastered basic social situations, but never quite lost that innate discomfort with people.
Life took a turn after college. When most people she knew began living the lives they'd envisioned, she struggled to find her footing and tried whatever was at hand. Supporting herself as a waitress, a nanny and a photographer's assistant, she eventually became a Montessori teacher and momentarily satisfied that maternal drive long enough to fulfill another dream: performer.
It only took a few years of training for her to find the stage, singing opera and performing musical theater semi-professionally. But marriage and children changed her priorities and she buckled down, eventually becoming a healthcare professional so she could support her sports-mad boys in their pursuits. But throughout it all, she wrote.
Now, she's at last obtaining the one dream she never thought she could attain: author. The chapters of her life created considerable fodder for this latest episode, and have resulted in multiple completed novels, one, the Romance Writer's of America 2018 Golden Heart® finaling Out of the Shadows, and another the Contemporary Romance Writers 2018 Stiletto Competition finaling The Kiss.  Writing stories since she was eight, this is in all sincerity the fulfillment of her greatest dream and she looks forward to enjoying every word.
_______________________________
Books in the Works
Out of the Shadows (Contemporary)
When Beauty meets Beast, sparks fly and hearts soar. Alex Callahan has been unable to interact normally with her world since being raped a year ago, but she's shocked out of her shell when disfigured burn victim Noah Chamberlain steps in to stop her from being assaulted, forcing them both to step into the light to confront their demons and find love despite their scars.
The Kiss (Romantic Suspense)
Targeted because of a kiss. Fed up with being a pawn for her parents' ambitions, Sam Davis flees to Mexico for some fun in the sun and self-discovery. But after sharing a smoking kiss with sexy US Marshal Dylan Maloney, she finds herself targeted by the human traffickers he's hunting, and discovers strength she didn't know she had as they work together to stop the traffickers before they strike again.
Jackass (Contemporary)
The best revenge is love.  Dane Adams, a self-made millionaire, swears vengeance on the millionaire father who abandoned him and uses Kat Cavanaugh, the stepdaughter of his father's rival, to destroy his father's company.  But when Kat's life is threatened, Dane must choose between love or revenge.
Deception (Romantic Suspense)
Awarded a high-profile date, now she's on the run. Driven to succeed in a man's world, Erin Toomey has no time for frivolous things, especially Joe Bailey. But after winning "the date of a lifetime" makes her the target of Mexican terrorists, she and Joe are thrust into a dark world of endless deception with roots in both their pasts, and must stay alive long enough to thwart a plot against the United States.
________
Plus Working Titles:
Seven Wonders (Contemporary)
A woman with a death sentence.  A man hiding from scandal.  A love to rival the Seven Wonders.
The Dupe (Contemporary)
An embittered writer of a divorce blog meets the woman of his dreams on a flight from hell and is forced to re-examine his position on love and relationships before she slips through his fingers.
Shining Through (Contemporary)
An emotionally crippled rock star steps in to assist a pregnant artistic agent and learns he must face his demons or lose his career and the love of his life.
Arabesque (Contemporary Series)
A love triangle gone awry… A spontaneous dance at dawn in the surf of a world-famous photographer's beach begins a whirling dance of love and insanity for a tight-knit group of friends.
Vespa (SciFi/Fantasy Romance) 
She must feed off the energy of humans to survive.  His mission is to destroy her kind.  But when a maniac seeks to control the powers of the Vespa, they must unite to save their world.
Dinner with Strangers (Contemporary) An innocent encounter with a woman at an airport completely alters a millionaire's outlook on life and love, forcing him to re-examine his lifestyle and choices in order to win the love of the one woman he can't live without.